Rufen Sie an 06266 9699 000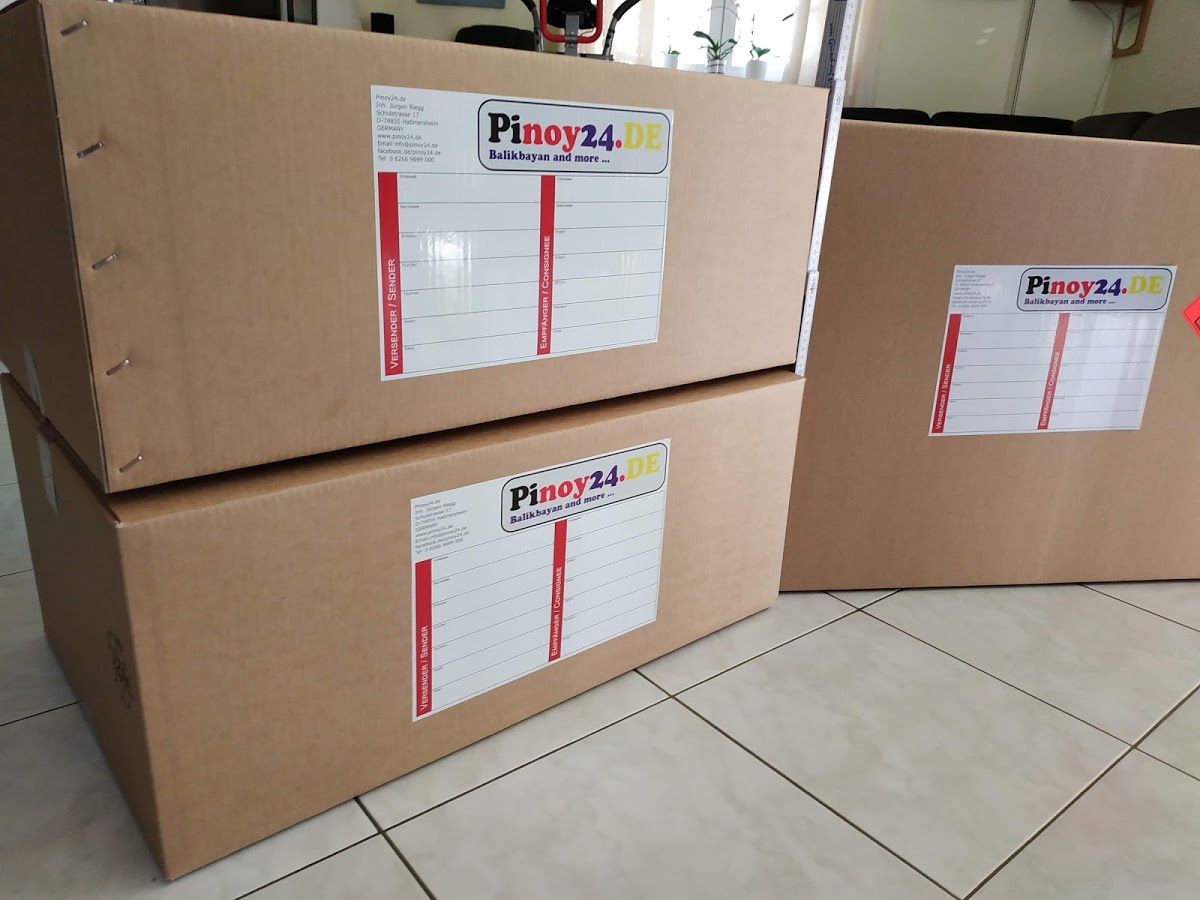 Leerkarton halbe Balikbayan Box 73x44x30cm
Vorteile:
Stabilerer Karton: Der Karton is für 70 KG vom Hersteller ausgelegt, sie packen nur max 31 KG was das Paket sehr stabil macht.
Freie Zeiteinteilung beim Abschicken: Sie können das Paket an jedem DHL Shop abgeben oder einem Fahrer von DHL mitgeben der gerade Pakete anliefert. Wir können die Abholung bei Ihnen an einem beliebigen Werktag veranlassen.
Leichtere Handhabung: Die kleinen Pakete können besser getragen werden.
Einzelversand möglich, falls Sie mal nicht so viel zu schicken haben.
Gewichtslimit 31 KG pro Paket.  Mindestens 2 Pakete müssen zusammen an einen Empfänger versendet werden sonst zzgl.  Einzelaufschlag 15 EUR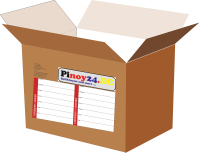 Bestellen Sie leere Balikbayan Boxen 73x44x57 cm inkl Frachpapiere  (nur in Verbindung mit Frachtauftrag)
Zusammen mit der leeren Box erhalten Sie die Aufkleber und Frachtpapiere mit Durchschlag. Zu jedem Karton gehört ein Frachtpapier das Absender Empfänge rund Inhaltsangabe für den Zoll beinhaltet. Der volle Karton wird von unserem Fahrer abgeholt. Sie können wahlweise per Überweisung oder Bar an den Fahrer bezahlen. Der Durchschlag der Frachtpapiere mit der Boxnummer ist Ihre Kopie. Mit der Boxnummer können Sie den Aufenthaltsort Ihrer Box nachverfolgen.
Entlegene Regionen können wir nur per DHL bedienen, hierzu bieten wir die halben Balikbayan Boxen an.
Bitte bezahlen Sie die Leerkartons gleich am Ende des Bestellvorgangs.
 Regular Box Prices valid from June 2019 / gültig abJuni 2019 using our own balikbayan box (10 EUR/Box)
Regionen/Regions

XXL Box 73x44x57cm = 183Liter
Preise gültig bis 70KG / Karton.
Tür zu Tür / Door to door service

1 BOX

2

3

4 or more

Manila

Caloocan City, Las Pinas, Makati, Malabon, Mandaluyong, Manila, Marikina, Muntinlupa, Navotas, Paranaque, Pasay, Pasig, Pateros, Quezon City, San Juan, Taguig, Valenzuela

 75

Shipping fees included Germany to Philippines Door to Door

Midle Luzon

Batangas, Bataan, Bulacan,  Laguna, Pampanga,  Nueva Ecija, Pangasinan, Quezon, ,Zambales, Tarlac, Cavite, Rizal 

85

80

75

75

North/South Luzon

Abra, Albay, Aurora, Benguet, Cagayan Province, Camarines,  Catanduanes, Ifugao, Ilocos, Isabela, Kalinga, Apayao, La Union, Mindoro, Mountain Province, Nueva Viscaya, Quirino, Sorsogon

90

85

80

75

Visayas / Mindanao

Aklan, Antique, Capiz,  Ilo-Ilo, Negros Occ., Negros Or., Samar, Bohol, Cebu, Biliran, Leyte, Agusan, Basilan, Bukidnon, Davao, Lanao, Misamis, Cotabato, Sultan Kudurat, Surigao, Zamboanga

95

90

85

80

All other provinces / offshore islands

 

110

100

Half Boxes 

Price for 2 half boxes is equivalent to 1 xxl box including kartons.
Price for 4 half boxes is equivalent to 2 xxl boxes and so on according to region of xxl boxes. Same price but safer transportation.Minimum 2 half boxes to same destination to get same prices as xxl boxes
Additional +15 Euro if single box to one destination.Half boxes weight limit 31kg, nationwide pick up every working day.
 

Example:

4 half boxes to Mindanao = 2 xxl boxes = 2x90 Euro + 2x10 Euro for 4 half empty boxes

2 half boxes to Cebu = 1 xxl box = 95 Euro + 10 Euro for 2 half empty boxes

6 half boxes to Davao = 3 xxl boxes = 3x85 Euro + 3x10 Euro for 6 half empty boxes.

Shipping fee for empty boxes 4 Euro per order.
XXL Box suiteable for max 70kg. No insurance for overweight boxes. We do not charge overweight till 90 kg. For heavier boxes we cant give any insurance. Special sizes: 0.60 € / Liter to all regions except offshore. Offshore locations or electric devices  0.7€/liter for special measurements. 
Half box maximum 31kg. Overweight boxes 1 Euro per KG excess.
Price for oversize standard boxes calculated by liter.
Überbreite der Standart Box 30 EUR.
Vergebliche Anfahrt 30 Euro wenn Kunde nicht zum vereinbarten Termin anzutreffen ist.
200€ Ersatzleistung inkl. wenn Ihre xxl Box verloren geht. 100 Euro Entschädigung je halbe Box. Höhere Entschädigung für 10 Euro je 200 Zusatzentschädigung.